Okinawa Self Storage
Our Goal at Okinawa Self Storage is to provide convenient, secure, and affordable self storage services on Okinawa.
Learn More
Trucks now available to rent!
New Lot Coming At End of September – Ikehara Okinawa City with standard units – W8xL20xH8ft 20,000yen
NEW - Motorcycle Storage
New motorcycle storage lot. Fully asphalted, four locks to secure the ramp and shutter door, air circulated storage, roof insulation, lighted, security camera, parking space available on the lot.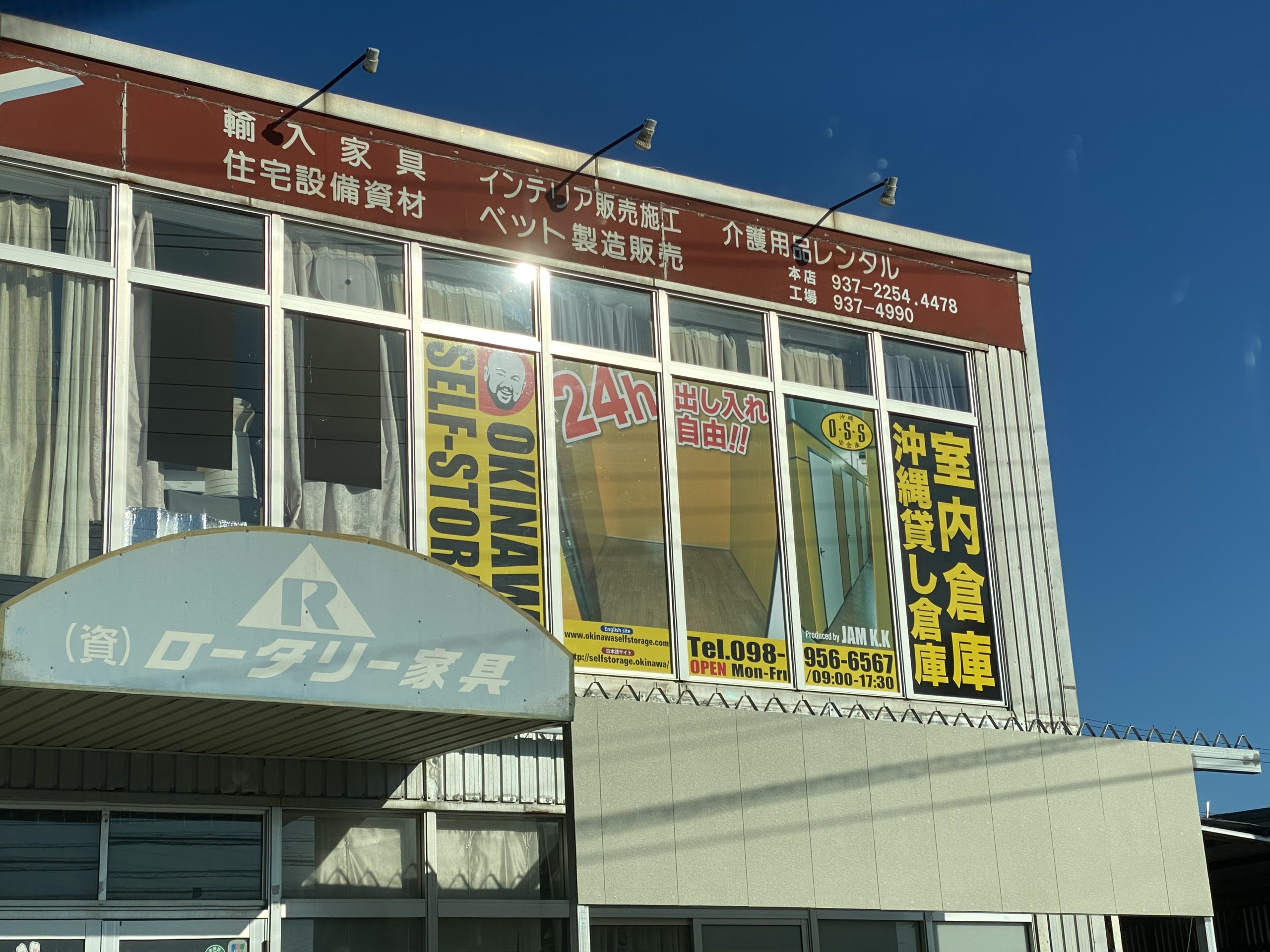 NEW - Indoor Storage
Our new indoor storage is air conditioned, lighted, has security cameras, card key access, three car parking spaces, near Taiyo golf course right on the main road.
Humidity & Non Humidity Controlled
Household & Business Storage, PCS & Deployment Storage, Typhoon/Weatherproof Facilities, Motorcycle & Car Storage, Monthly Leases, Humidity Controlled Storage, English & Japanese speaking staff. Various sized storage units for all your storage needs in Okinawa.
24 Hours a day, 365 Days a Year
Perfect for storing almost anything!

Store your carefully collected possessions in humidity controlled storage. Beat the Okinawa humidity that damages furniture and soft goods.

Support available in Japanese & English

Payment by bank transfer, online and cash
Getting Started
Photo Identification
Two months deposit
Types of Storage Unit
General unit
Unit with shutter door
Unit with dehumidifcation
Unit with air conditioning
Climate control unit
Our reception desk is at the Zukeran lot (near Foster). We do not have staff on the lots, please contact us and we can meet you at your convenience.
Mon~Fri 0900~1730.
Sat (1st & 2nd Saturday of every month only) 1200~1700
Closed on Sundays, American Holidays and Japanese New years
629 Zukeran, Kitanakagusuku Village
098-956-6567
080-6493-7840